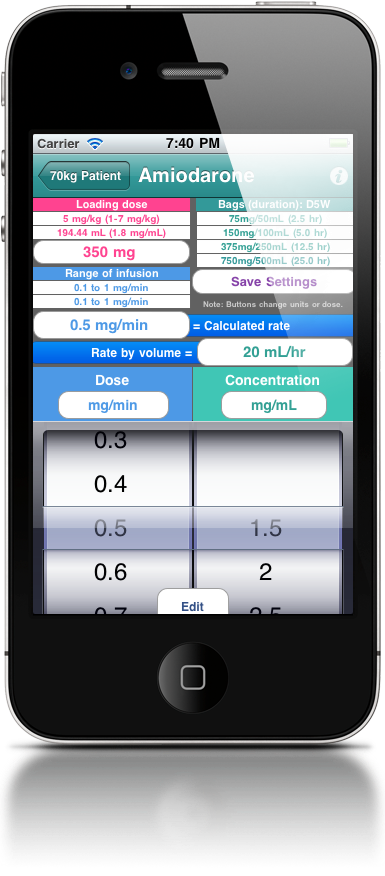 From the calculator, you can adjust infusion rates and concentrations. As you adjust these values, you can see the rates and infusion durations change.
Next to the "Bags (duration)" title, you will see the commonly used diluents for the drug. Currently, only D5W and NS are available.
If you see an "info" icon on the upper-right of the calculator, this means a drug summary is available! Click on it to see a drug summary, more to come soon!