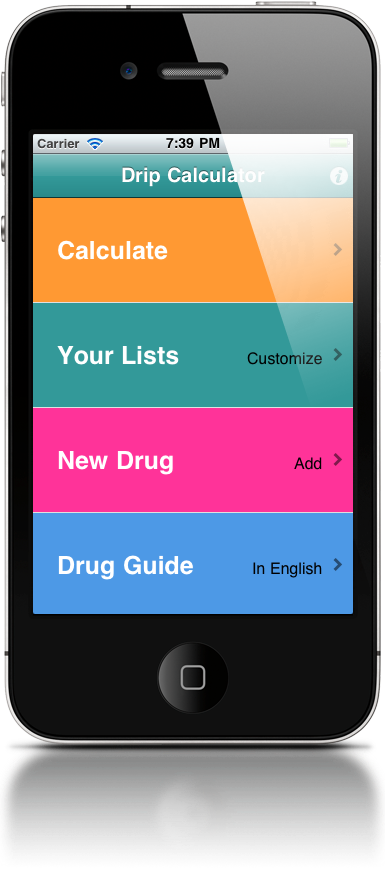 IMPORTANT! Please read these warnings!
This calculator currently only uses actual body weight. Some drugs may be dosed by ideal or adjusted body weight.
If a loading dose is shown, it does NOT mean it should be given in all cases.
Likewise, all infusion and concentration ranges may not be representative of your institution.
If you encounter ANY bug / error, please write an iTunes review or comment on  this website. It would be much appreciated!
When a drug is updated, it will automatically be reset to defaults on your main drug list only. You will need to delete and re-add the drug in your drug lists.
Much effort has been taken to ensure the accuracy of the calculations. However, given the complexity of this app, errors are not out of the question. Please always make sure the doses are reasonable by double-checking and looking them up in a reputable reference.